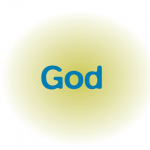 Caring parents take care of their children by making all kinds of choices for them: making them brush their teeth, eat their meals, teaching them to look both ways before crossing the street, and going to school. They don't wait for their children to "decide for themselves" if all these things are good for them. The same can be said about introducing children to their Saviour. The benefits of children knowing the only Person who can forgive sins and grant eternal life should far outweigh any negatives, and in life and after life, it's the best thing for them!
Check the Book
"Train up a child in the way he should go; even when he is old he will not depart from it" (The Bible, Proverbs 22: 6).
"But as for you, continue in what you have learned and have firmly believed, knowing from whom you learned it and how from childhood you have been acquainted with the sacred writings, which are able to make you wise for salvation through faith in Christ Jesus. All Scripture is breathed out by God and profitable for teaching, for reproof, for correction, and for training in righteousness, that the man of God may be competent, equipped for every good work" (The Bible, 2 Timothy 3: 15-16).