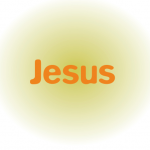 Anybody who sees how Jesus reached out to the sick, became a friend to the lonely, and was strength to the weak, must conclude He was a fine fellow. Anyone who hears His words about "loving your enemies" and "treating others as you would like them to treat you" know He was a very, very good guy.
Looking at the Saviour's story in the part of the Bible known as the Gospels will also tell you Jesus was a fabulous philosopher, a trustworthy teacher, and a fantastic physician.
But­ if we confine Jesus to these roles we miss meeting the person God wants us to see. During His 33 years on earth, Jesus spoke about God's judgment upon those who fail to live up to Divine standard. Jesus also shared that God provided a means of salvation. To that end Jesus, as the world's Saviour lived a perfect life, was tortured and crucified on Good Friday and then raised again from the dead on Easter. By doing so, He took our punishment so all who believe in Him might be forgiven, saved and raised up on the Last Day to live with Him forever.
Check the Book
"But God shows His love for us in that while we were still sinners, Christ died for us. Since, therefore, we have now been justified by His blood, much more shall we be saved by Him from the wrath of God. For if while we were enemies we were reconciled to God by the death of His Son, much more, now that we are reconciled, shall we be saved by His life. More than that, we also rejoice in God through our Lord Jesus Christ, through whom we have now received reconciliation" (The Bible, Romans 5: 8-11).
"In this the love of God was made manifest among us, that God sent His only Son into the world, so that we might live through Him. In this is love, not that we have loved God but that He loved us and sent His Son to be the sacrifice for our sins" (The Bible, 1 John 4: 9-10).